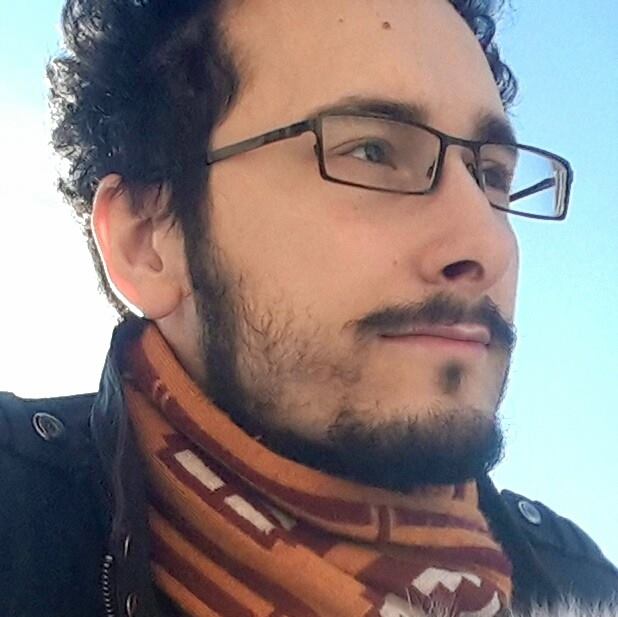 ---
Chad Toprak is an independent game designer, curator, and academic. He has a passion for curating, producing, and organising videogame exhibitions, gatherings, parties and events.
His most recent exhibition Contours was in partnership with the City of Melbourne and took place in the Gallery at the Library at The Dock between October and November, 2016. The exhibition explored a brief history of the fringes of independent videogames in Melbourne and Australia, and featured playable videogames, artwork, zines, video interviews, sculptures, photography, artefacts and other cultural gems.
Chad co-directs and curates Hovergarden, Melbourne's local videogame curatorial duo. He organises and hosts exhibitions, parties and gatherings for friends and strangers to play a curated selection of contemporary videogames. These events take place in a wide variety of spaces including parks, city streets, laneways, rooftops, warehouses, bars, and other public venues.
Chad is currently in the process of completing a PhD at RMIT, writing about the practice of videogame curation, culture and the New Arcade movement. He explores the nuances of curating videogames and how it's similar to and different from curating other forms of media.
Chad champions, and encourages the making, gathering and playing of weird, unconventional and experimental games in public and social spaces. In the past, Chad has worked on award winning games such as Turnover, the four-player multigravity steal-the-ball-n-run frenzy, Cart-Load-O-Fun, a two-player collaborative physical game designed for trains and trams, and dualcyon, the experimental Leap & VR puzzle game for two.
In his spare time, Chad finds himself indulging in sour worm lollies and wasabi flavoured peas – he is yet to try them both together.